Top 21 Cities In The UK That Consume The Most Booze
21. Manchester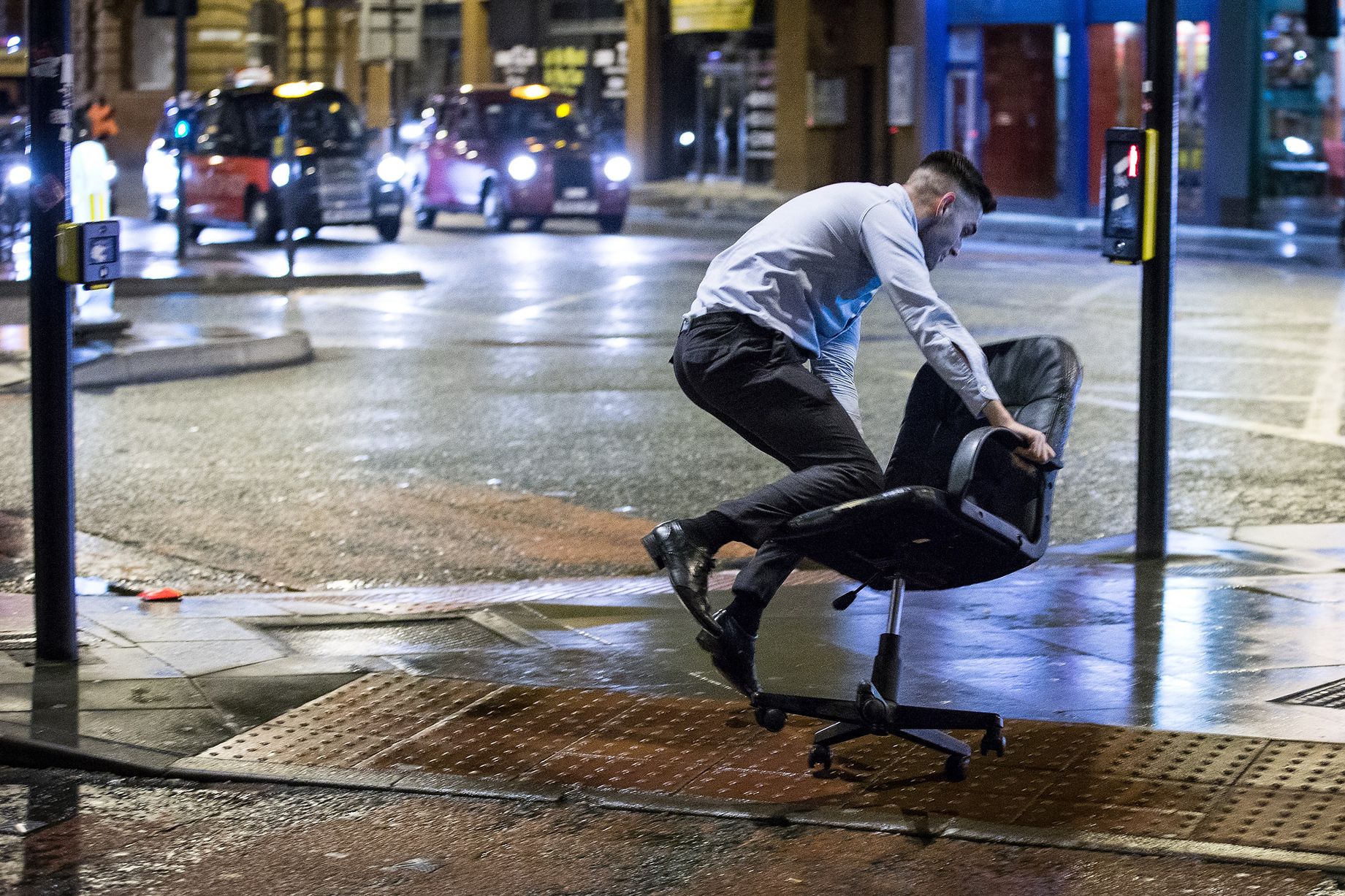 Image Source
As the home of Coronation Street, it seems Manchester residents spend too much time drinking in the Rovers Return!
The rate of hospital admissions for conditions linked to alcohol is 60% higher in Manchester than the English average!
20. Wolverhampton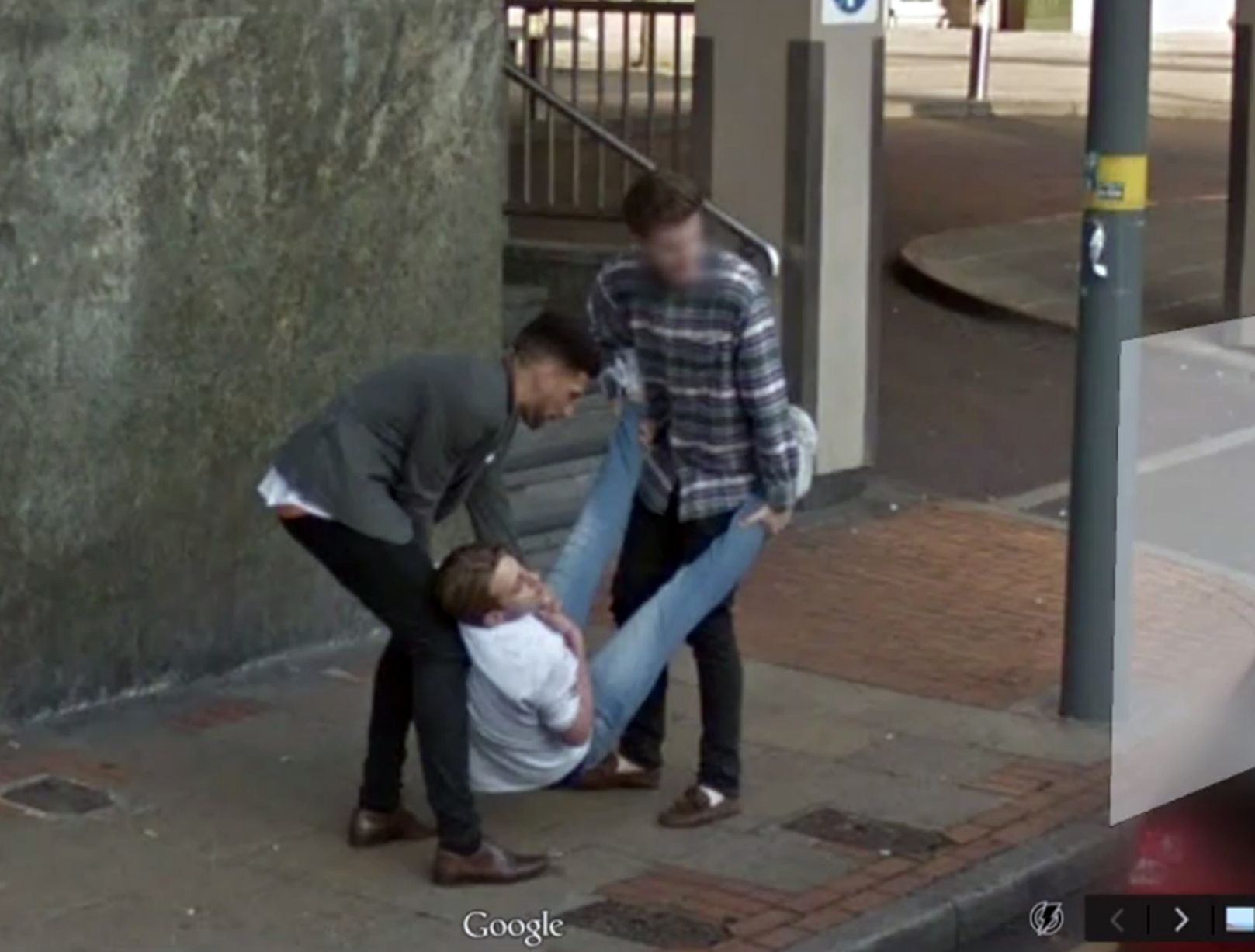 Image Source
Not the first city that comes to mind when thinking about alcohol, but Wolverhampton has struggled with alcohol and drug problems for many years.
It contributes to the-  perhaps surprising – fact that the South-West of England is the region that consumes the most alcohol!
19. Torbay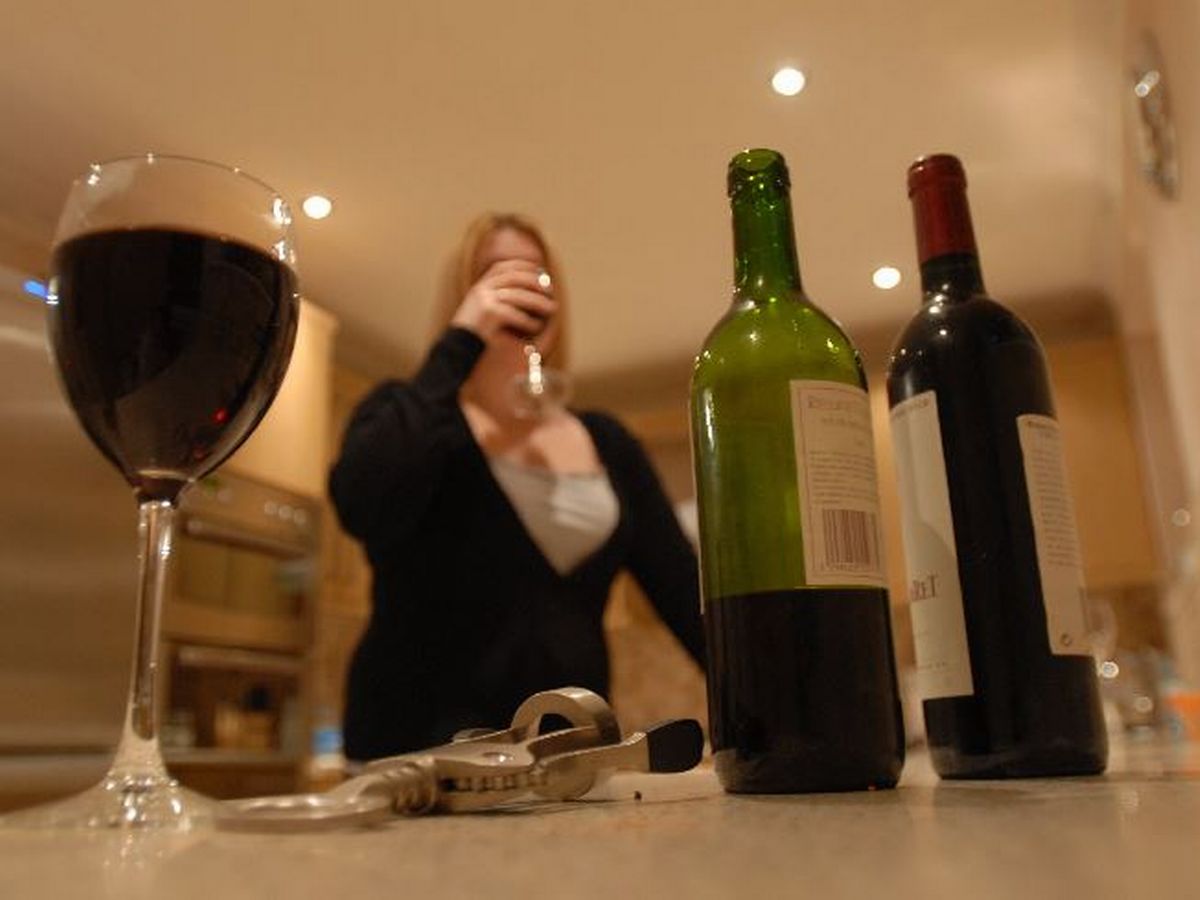 Image Source
A small borough in Devon astonishingly has a high rate of alcohol consumption and alcohol-related hospital admissions. And I thought big cities were the main issue!
Sozzled South West
Although you tend to think of Northern towns as the big alcohol consumers, recent figures showed the South West drank more as a region. In 2017, over 70% said they had drank in the last week.
18. Norwich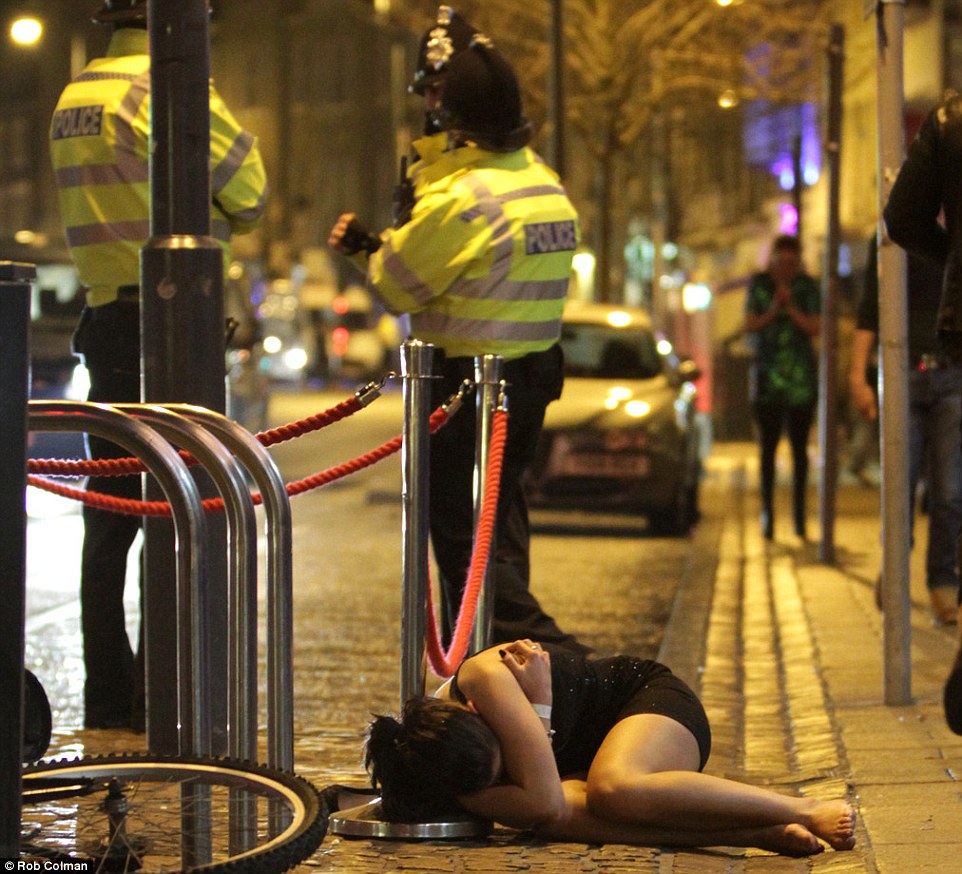 Image Source
There hasn't been much action from the East of England, but Norwich is one place that does make the list!
Norwich was named as one of England's most dangerous places to drink, based purely on hospital admissions. Be careful out there!
17. Rochdale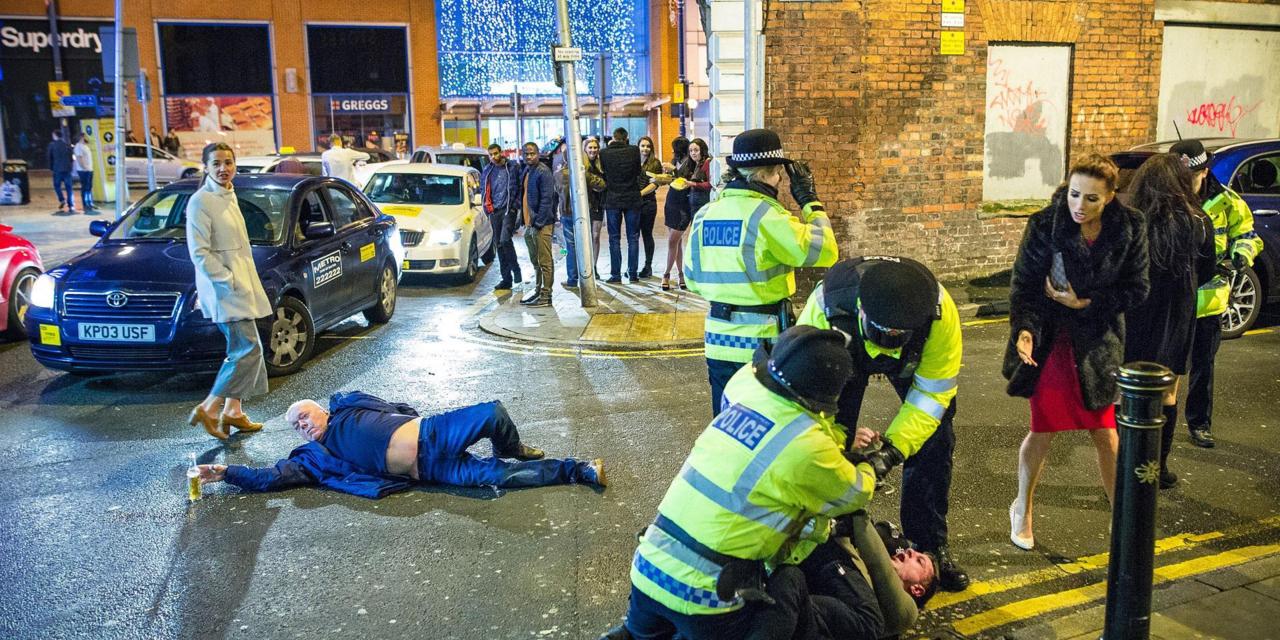 Image Source
Home of the much loved tv programme Waterloo Road, it seems the problems weren't just on screen.
Rochdale is another area where concerns have been raised about the amount of alcohol consumed, with measures being rolled out to try to reduce it.
16. Newcastle under Lyme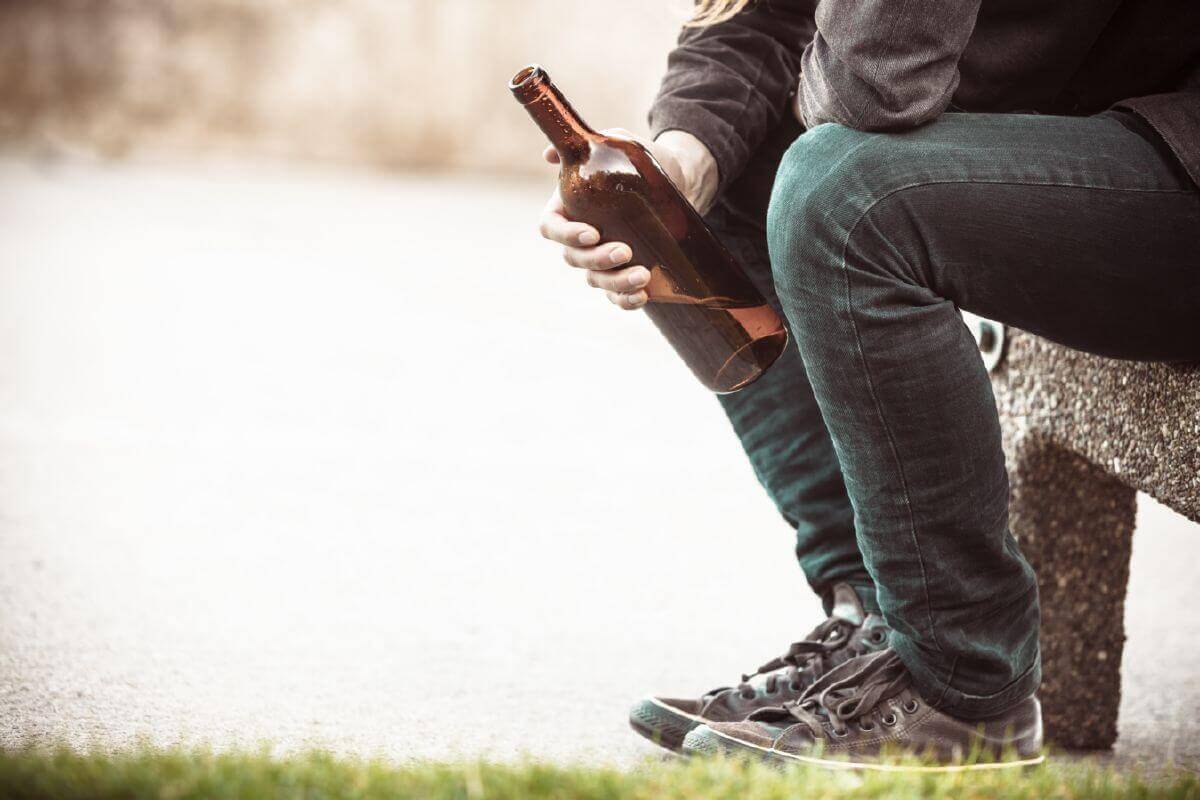 Image Source
Another Newcastle, but this time in Staffordshire! Another unlikely town for alcohol problems, but the residents seem to be increasingly turning to booze.
English drink the most
English residents drink more on average than those in Scotland and Wales. Nearly 58% said they drank in the last week, compared to 50% in Wales and 53.5% in Scotland.
15. Belfast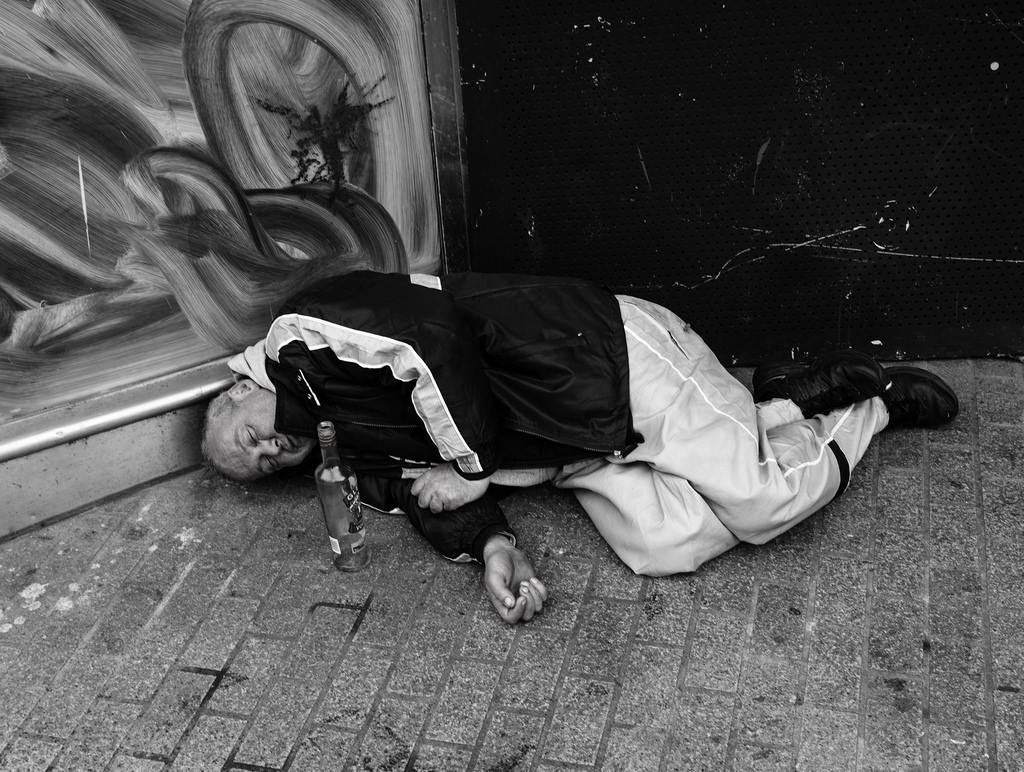 Image Source
Northern Ireland has been recognised to have an alcohol problem, and Belfast is at the centre of this.
There is not only a worry about young drinkers, but also about older people increasingly turning to drink.
14. Burnley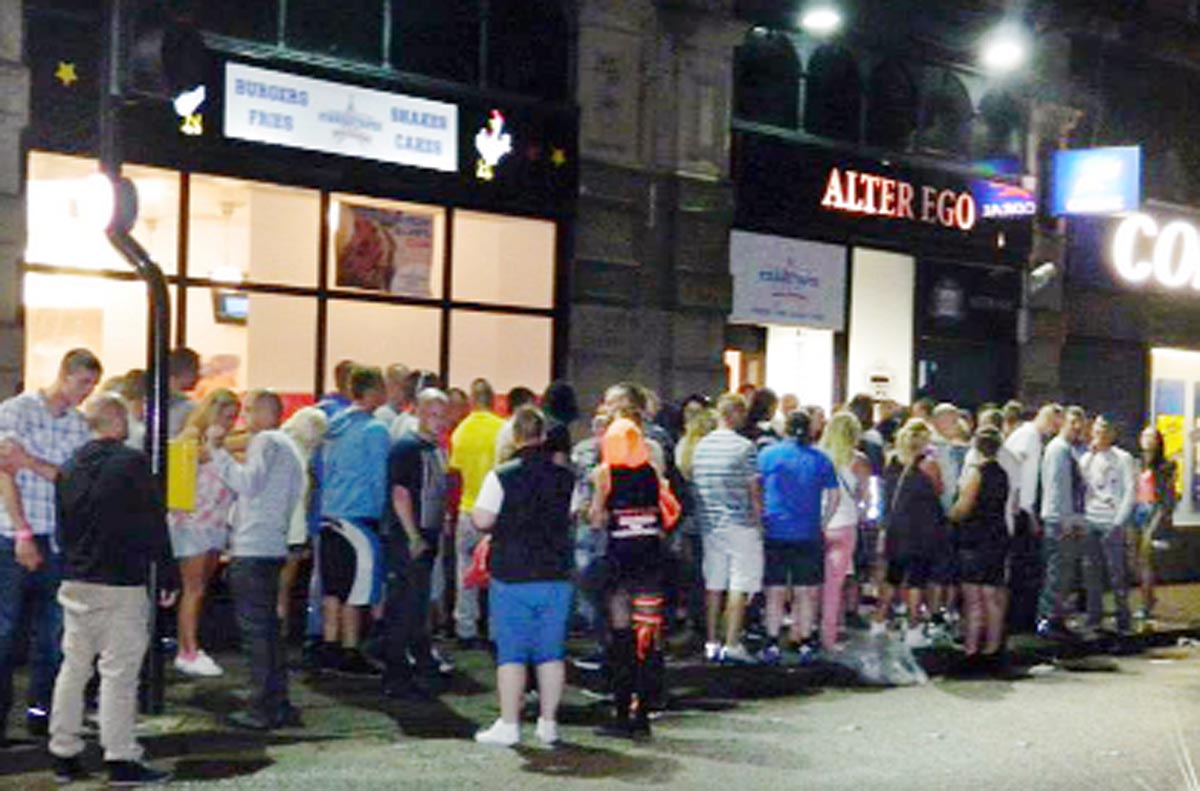 Image Source
With a high rate of hospital admissions linked to alcohol, and a high proportion of people classed as binge drinkers, Burnley is a town that consumes a lot of alcohol!
It may not be quite so renowned for its nightlife as Newcastle and Brighton, but it doesn't seem to bother Burnley residents!
13. Plymouth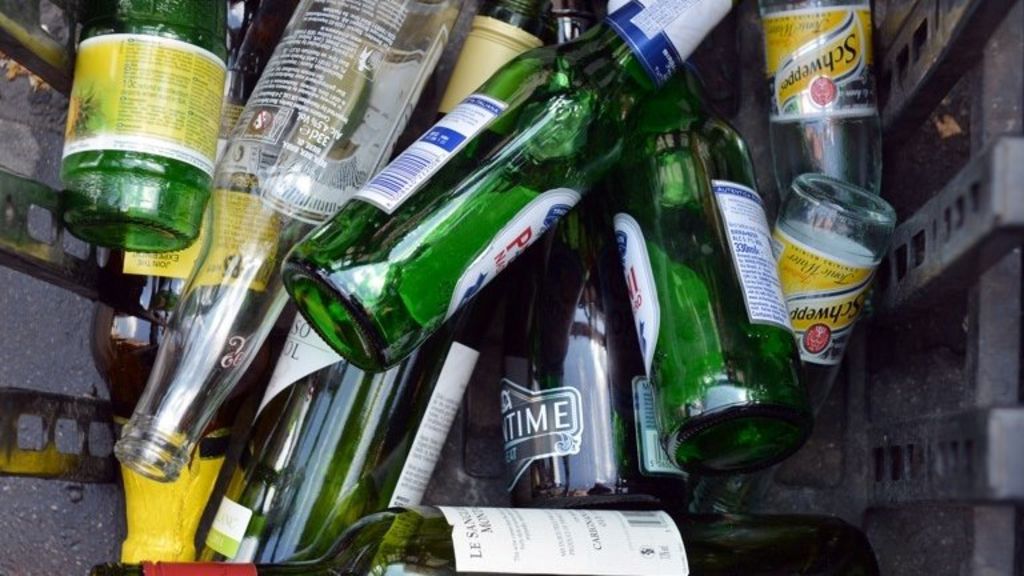 Image Source
Tucked away in Devon, the locals put away a good amount of alcohol! In 2013 there were over 50,000 residents that were classed as high risk drinkers!
The older you are the more you drink
Or so it seems! Images of drunk young people may be shown all over the news, but in a survey, less than half of 16-24 year olds drank in the last week, compared with 64% of those aged 45-64!
12. Cardiff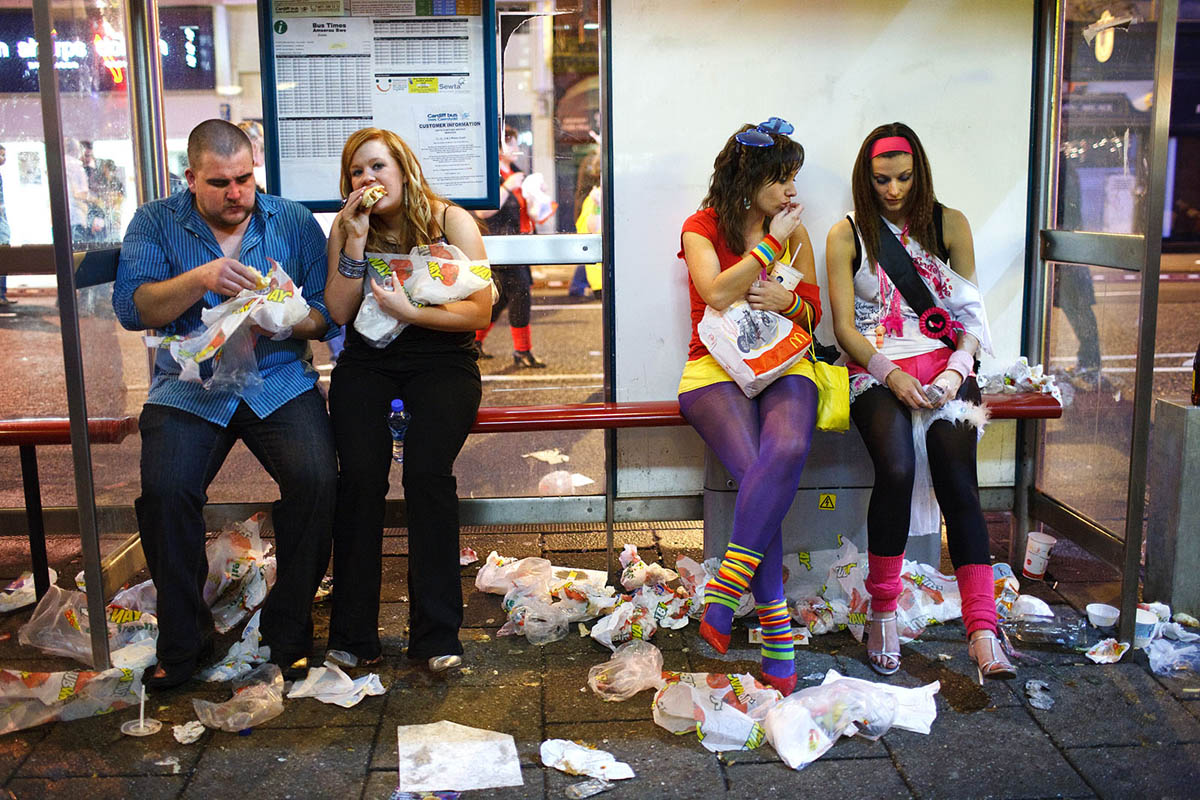 Image Source
In 2016 Wales, was described as the binge drinking capital of the UK! Wales was also shown to have the lowest proportion of tee-totallers in the UK.
Who would have though that Wales and its capital city would just miss out on the top ten?!
11. Glasgow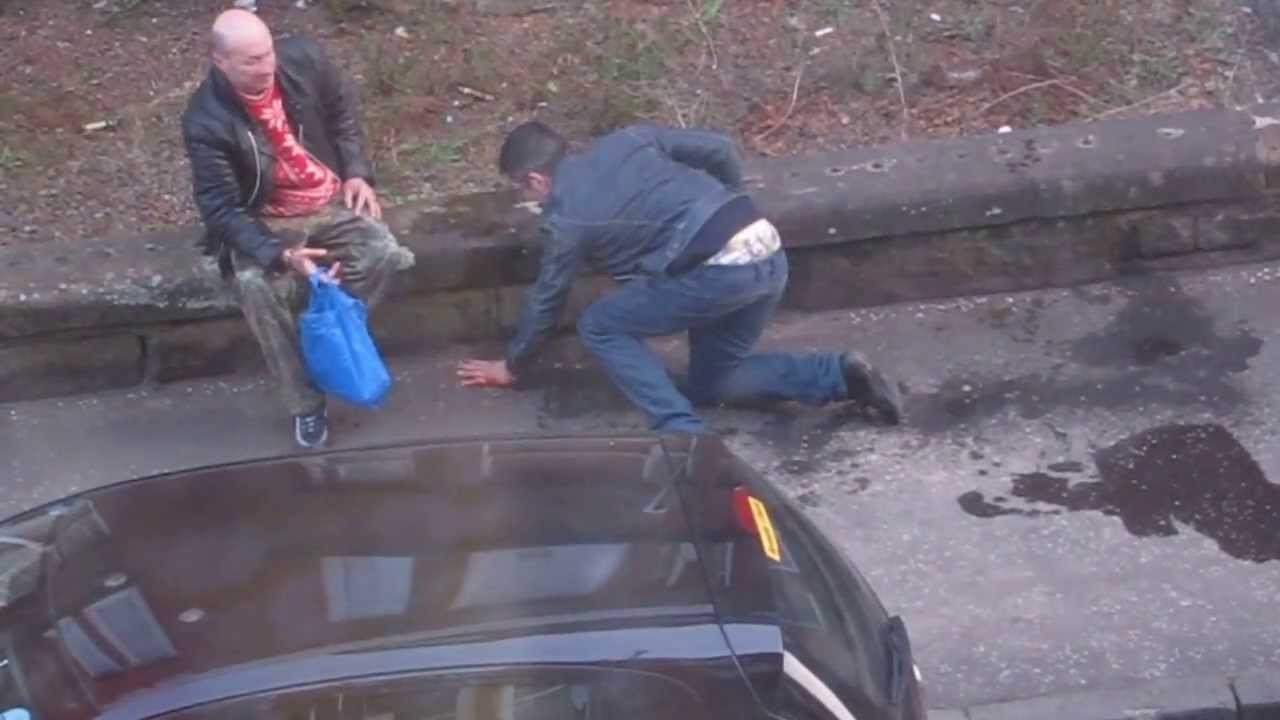 Image Source
Around a quarter of Glaswegians drank more than the recommended units of alcohol per week, but it has consequences…
This year, Scotland brought in a minimum unit price for alcohol to discourage heavy drinking. That means no more super cheap booze!
10. North and South Tyneside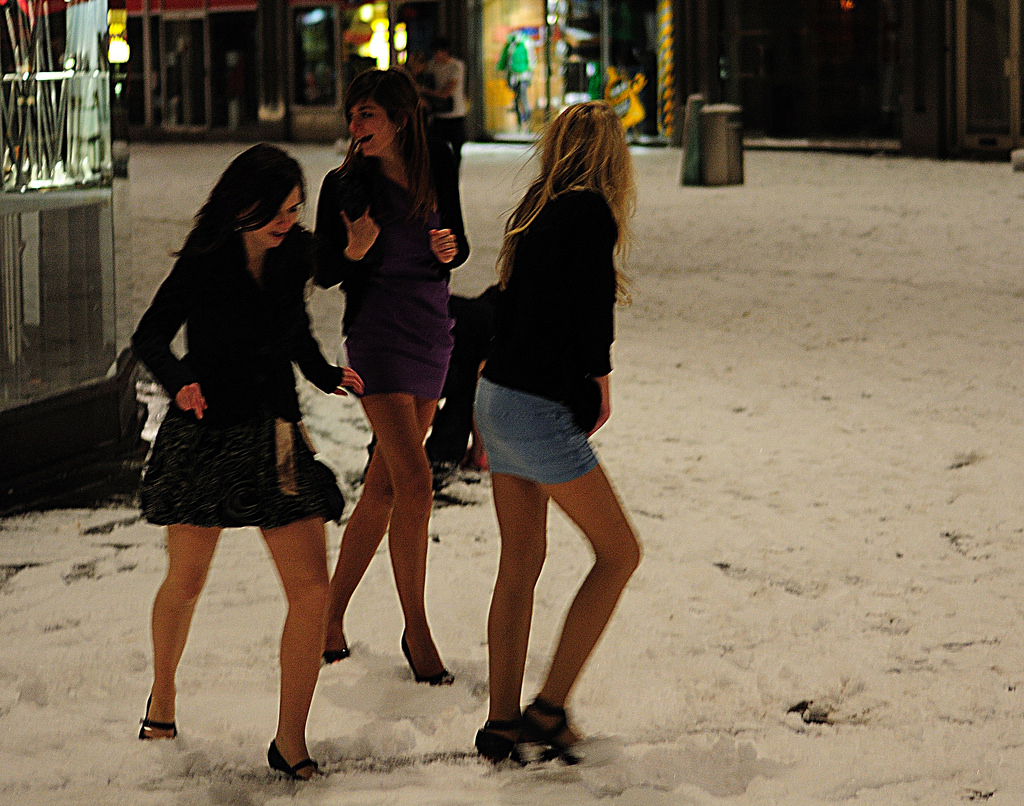 Image Source
There's snow stopping these Tyneside residents when they want a drink! They certainly earn their nightlife reputation!
How many?!
In 2017, it is estimated that just over 29.2 million adults drank alcohol. Although that is a lot of people, it is lower than in previous years.
9. Barrow in Furness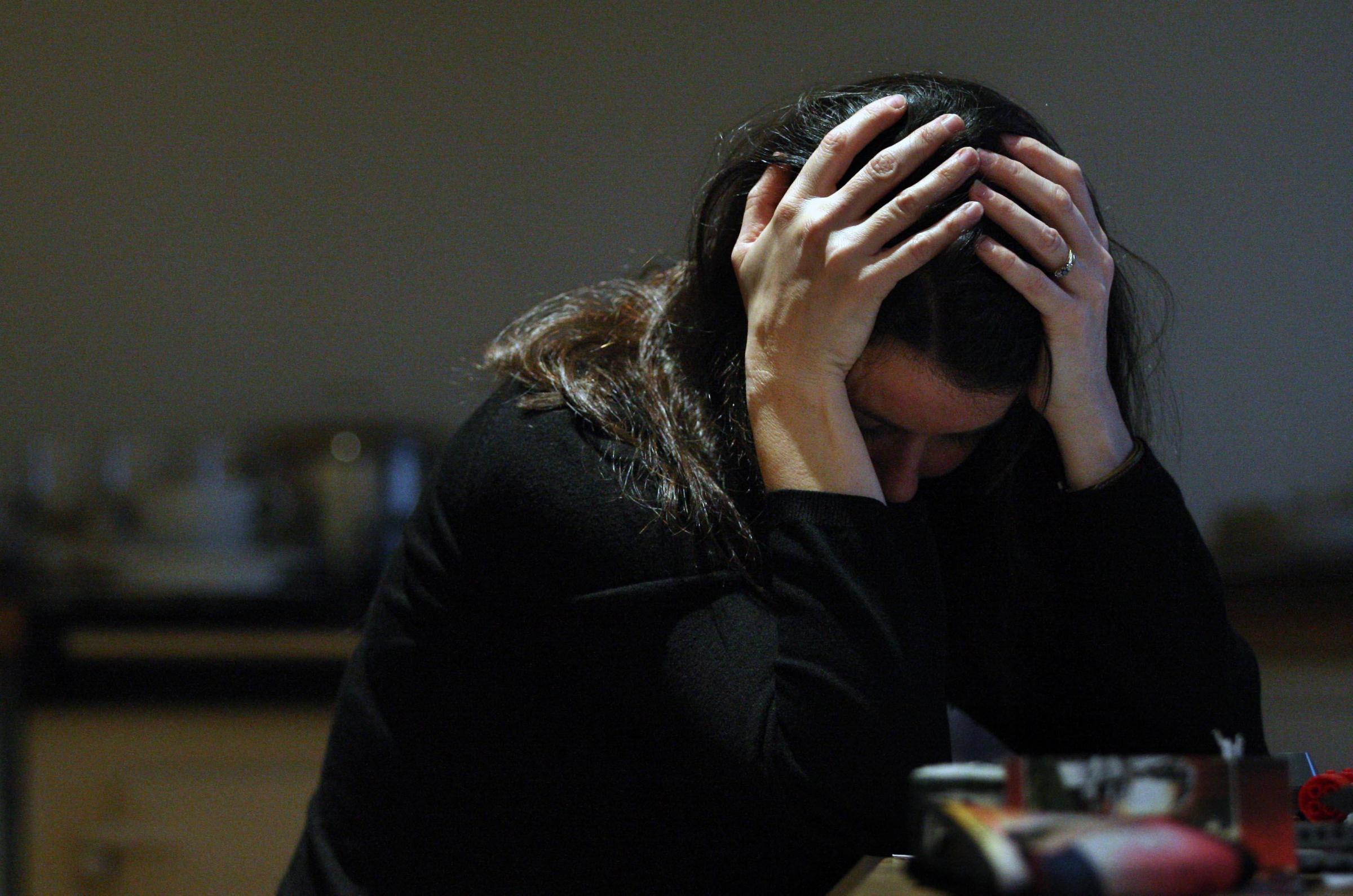 Image Source
Heading back to the Lake District, where the residents of Barrow enjoy a tipple (or two!).
Perhaps more concerning is that there has been a rise in drug-related deaths over the last couple of years.
8. Nottingham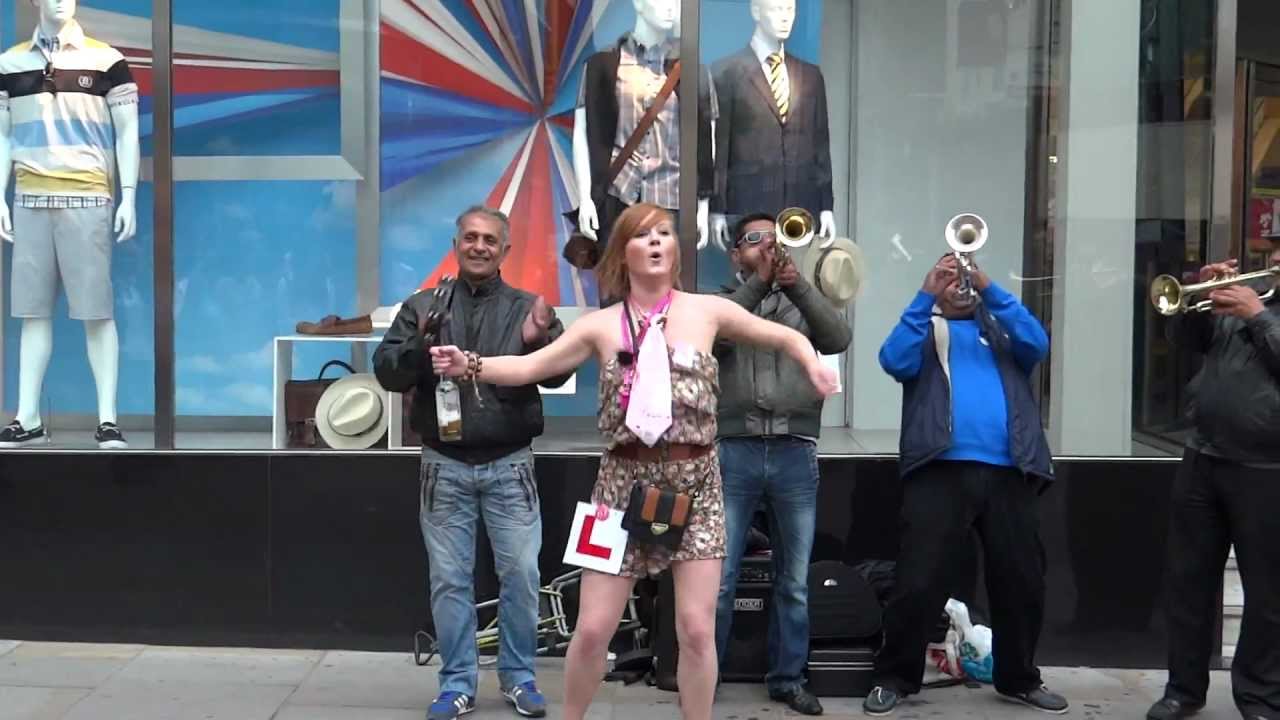 Image Source
Nottingham is historically renowned for its high crime rate, but its residents also drink a lot of alcohol!
Are the two related? Perhaps! Although crime rates have dropped and Nottingham is now considered to be one of the best places to live in the UK!
7. Chesterfield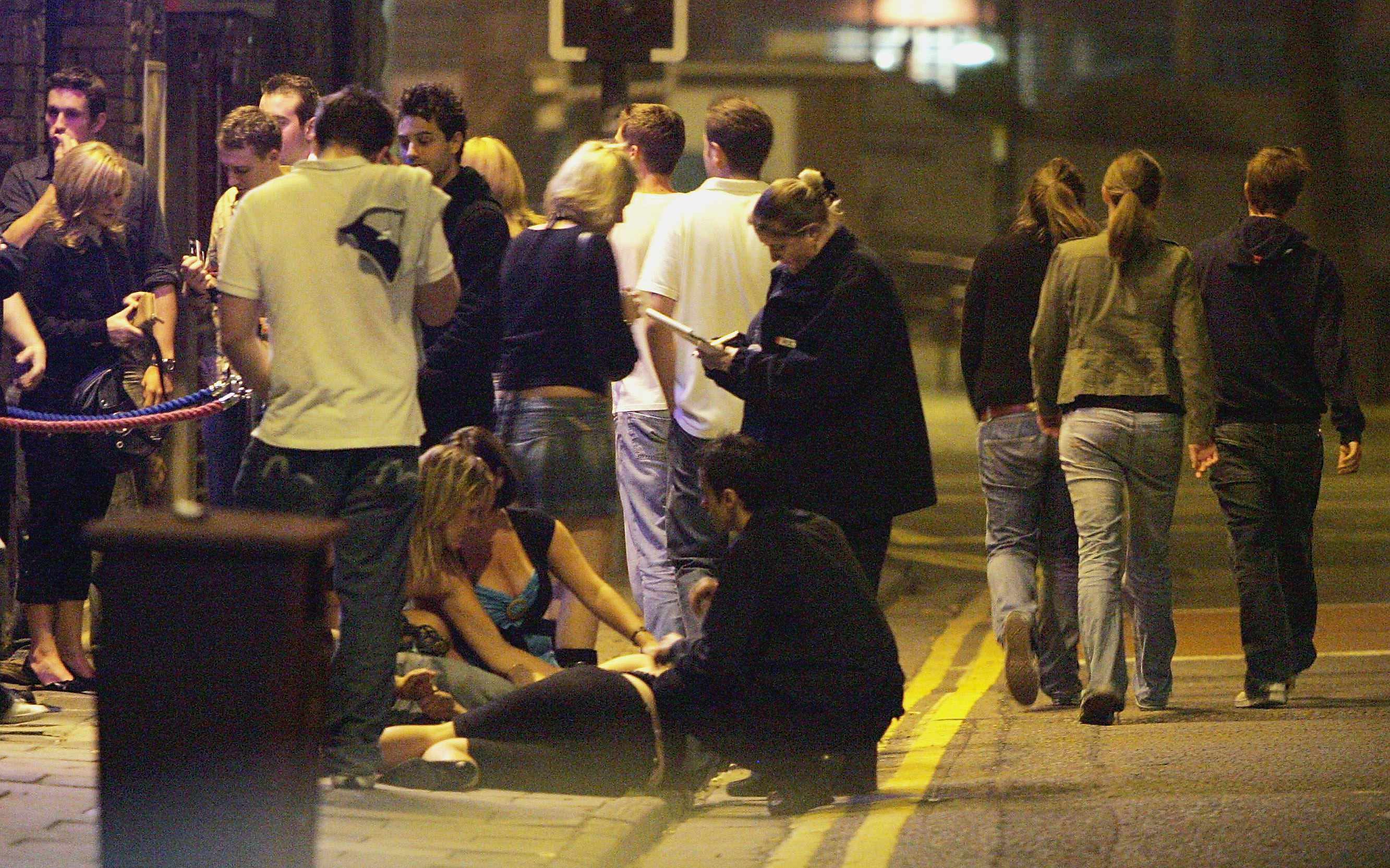 Image Source
Not far from Nottingham, Chesterfield also has a high rate of alcohol problems and particularly hospital admissions linked to alcohol.
Not many left…
As we're nearing the end, you must be thinking where else can there be?! Well there are still a few more hotspots to go!
6. Salford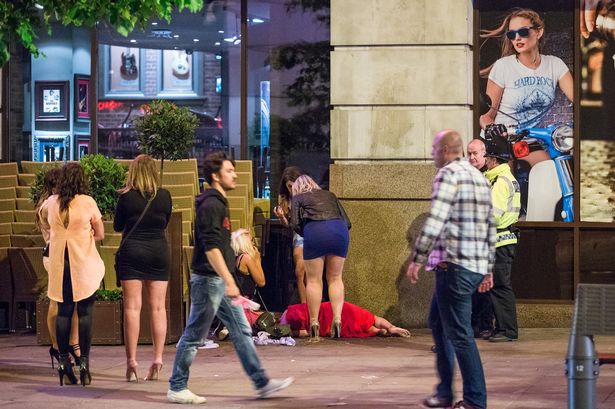 Image Source
This is yet another place that is described as a binge drinking capital! How many can there be?!
They also seemingly have the most number of alcoholics, with Salford providing 5 times more treatments than the national average! With a large number of people quitting alcohol, it may mean Salford will drop down this list soon…
5. Gateshead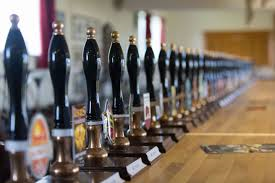 Image Source
To start off the top 5 where else would we go but the North East?!
Alcohol harm in Gateshead in 2015/16 was estimated to cost the tax payer £80.6 million, to pay for damages and the strain on emergency services. Ouch.
4. Stoke-on-Trent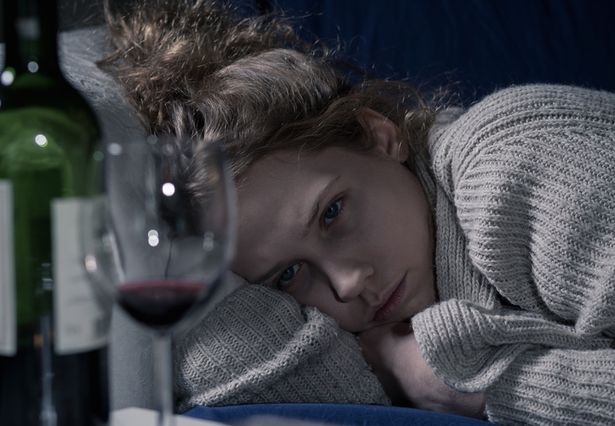 Image Source
According to recent figures, 1 in 100 residents were admitted to hospital due to illnesses or injuries caused by alcohol. And I thought Stoke was just a quiet little place that made nice pottery!
And the top 3 are…
Unsurprisingly, all three are in the North of England! Although alcohol consumption as a whole is declining, the residents of these places know how to drink!
3. Middlesbrough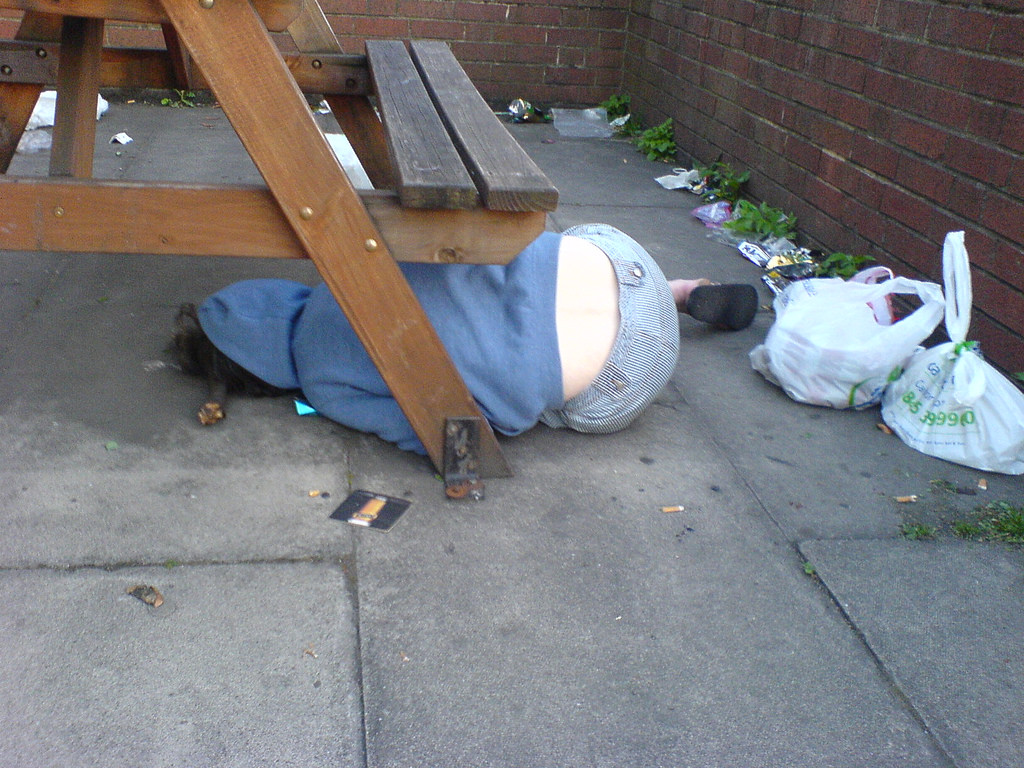 Image Source
Middlesbrough residents drink, and they drink a lot! Which is not always beneficial to their health…
This town is one of the worst in the UK for alcohol-related hospital visits, crime and also binge drinking!
2. Sunderland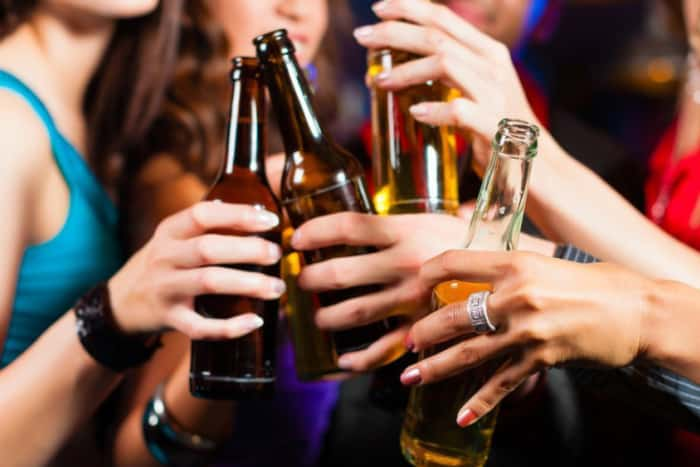 Image Source
Yet another city in the North East, and this one was described as Britain's drink death capital in 2012…
Not a very cheery thought and Sunderland has fought back since then to reduce this figure!
1. Blackpool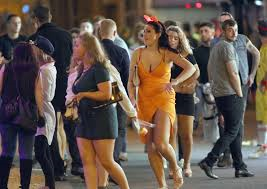 Image Source
Could there be any other choice for the top spot than Blackpool? Home of hen parties, stag dos, memorable night outs and the Blackpool Illuminations – these residents can certainly (or certainly can't) handle their drink!