9 Meals That Will Only Make Sense If You Grew Up In Britain
British cuisine is particularly distinctive, delectable and downright elite… except to anyone outside of Britain of course.
It might look questionable and pretty beige as we pile different carbs onto the same plate (chip butty is genius) but it means a lot to us and we will never stop eating it.
So grab a snack as we take a tour through the meals that will only make sense if you grew up in Britain.
1. Square Pizza and Chips
Remember running through the school corridors to try and get to the front of the canteen queue? This Friday special was an absolute delight.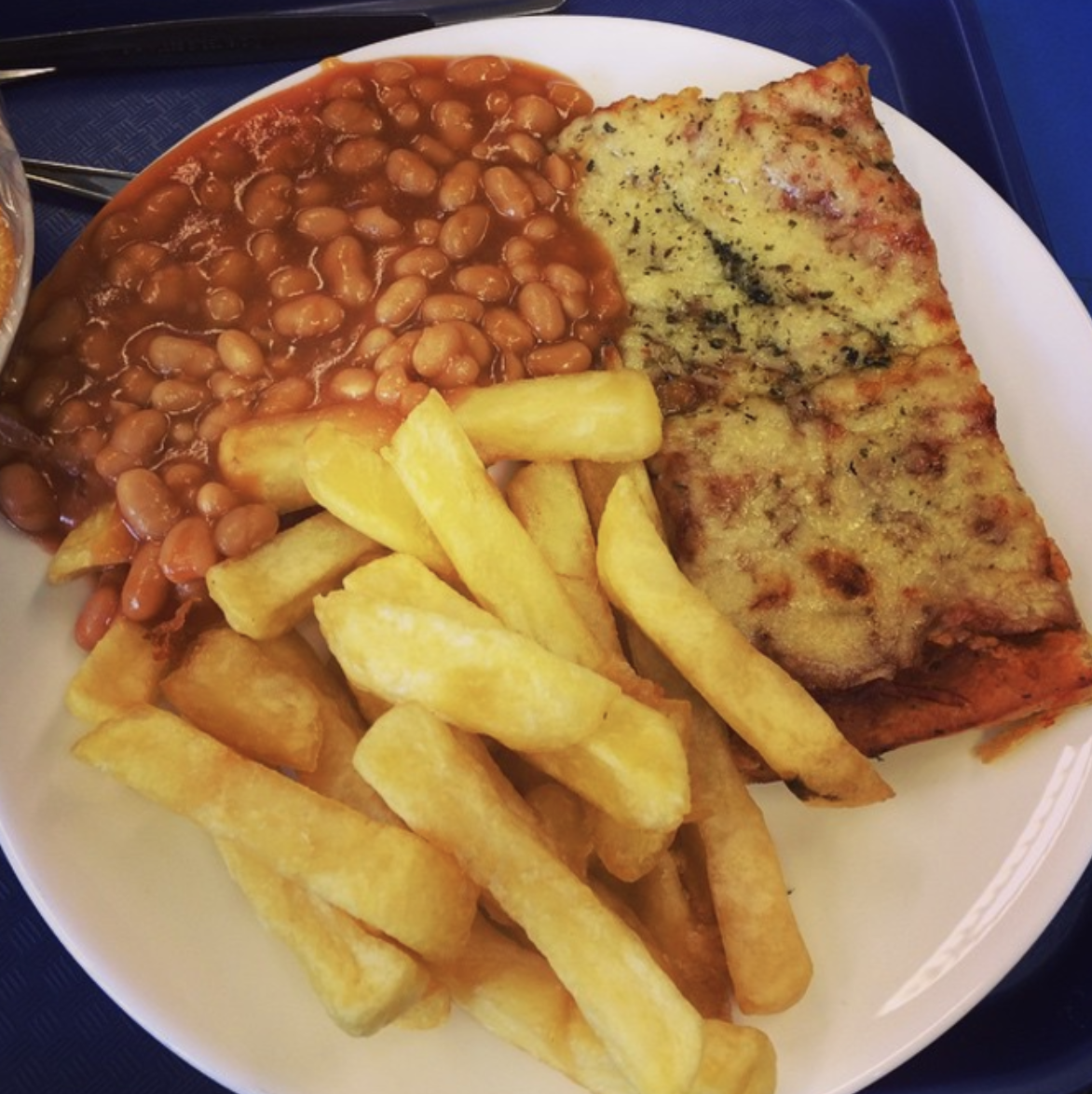 2. Fish Finger Sandwich
The best sandwich of all time. Frankly it's a travesty that this hasn't been added to the Tesco meal deal yet.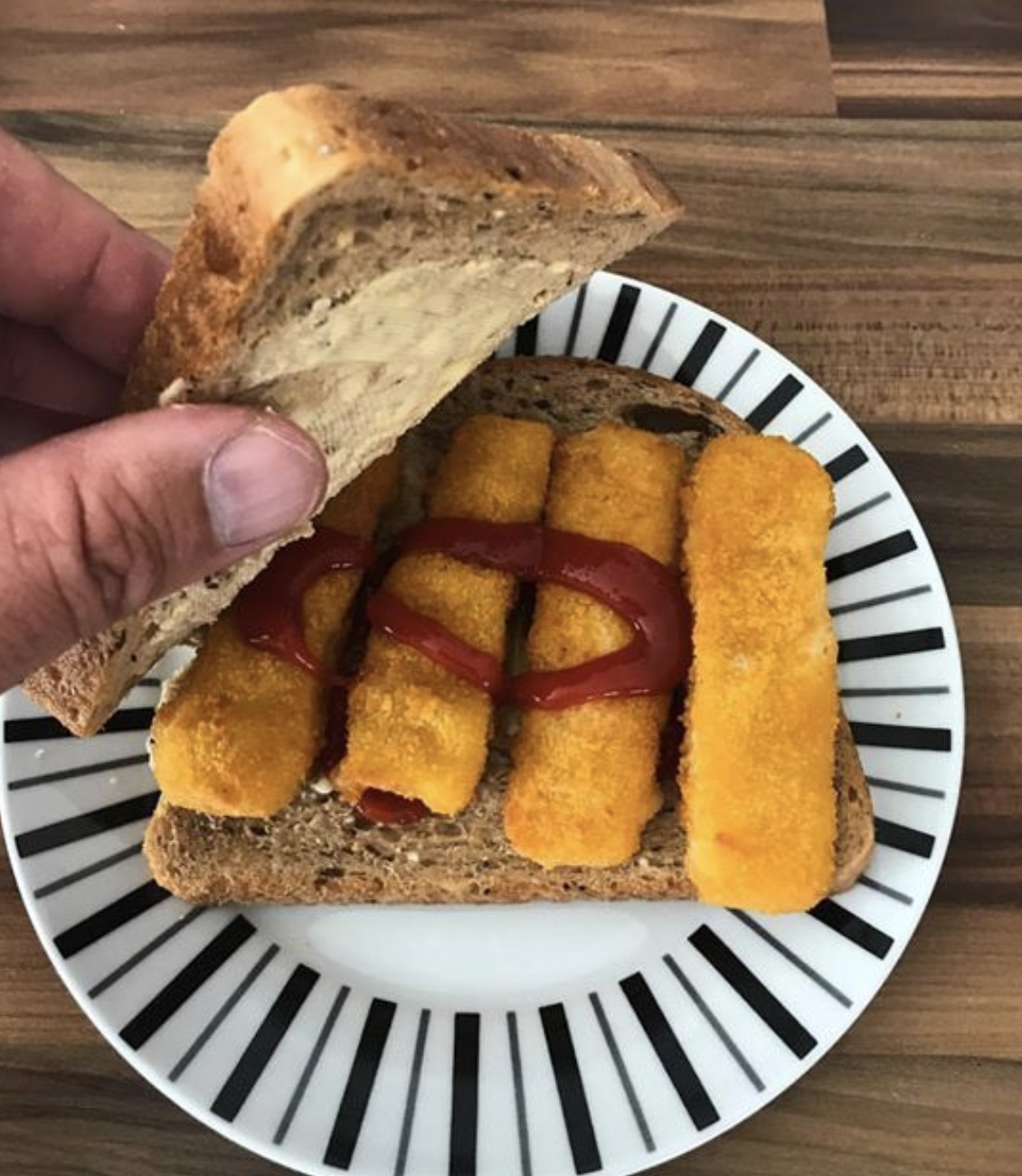 3. Red Leicester On Toast
It was just a better cheese to put on than cheddar or any of the other varieties. For some reason it just added that extra little bit of flavour.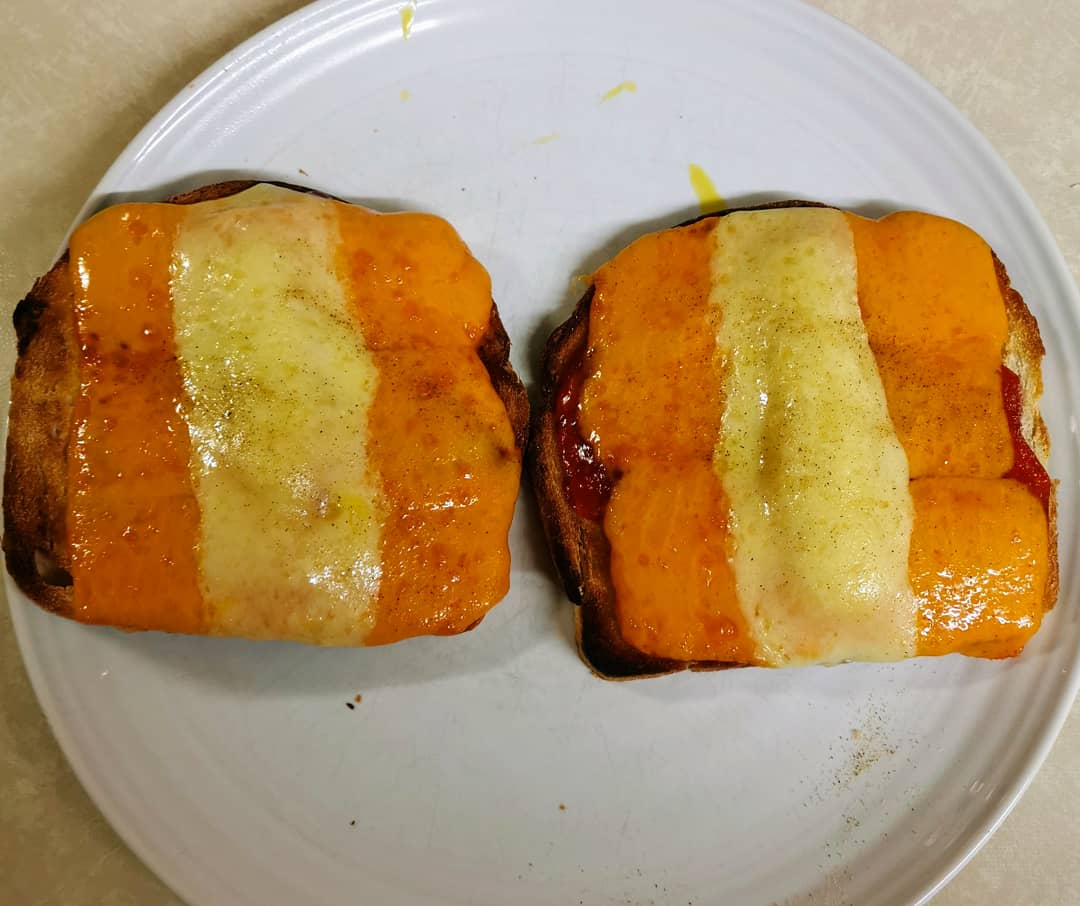 4. Turkey Twizzlers And Potato Smilies
Before Jamie Oliver came along and totally ruined it all, these were the absolute best thing in the entire world. RIP.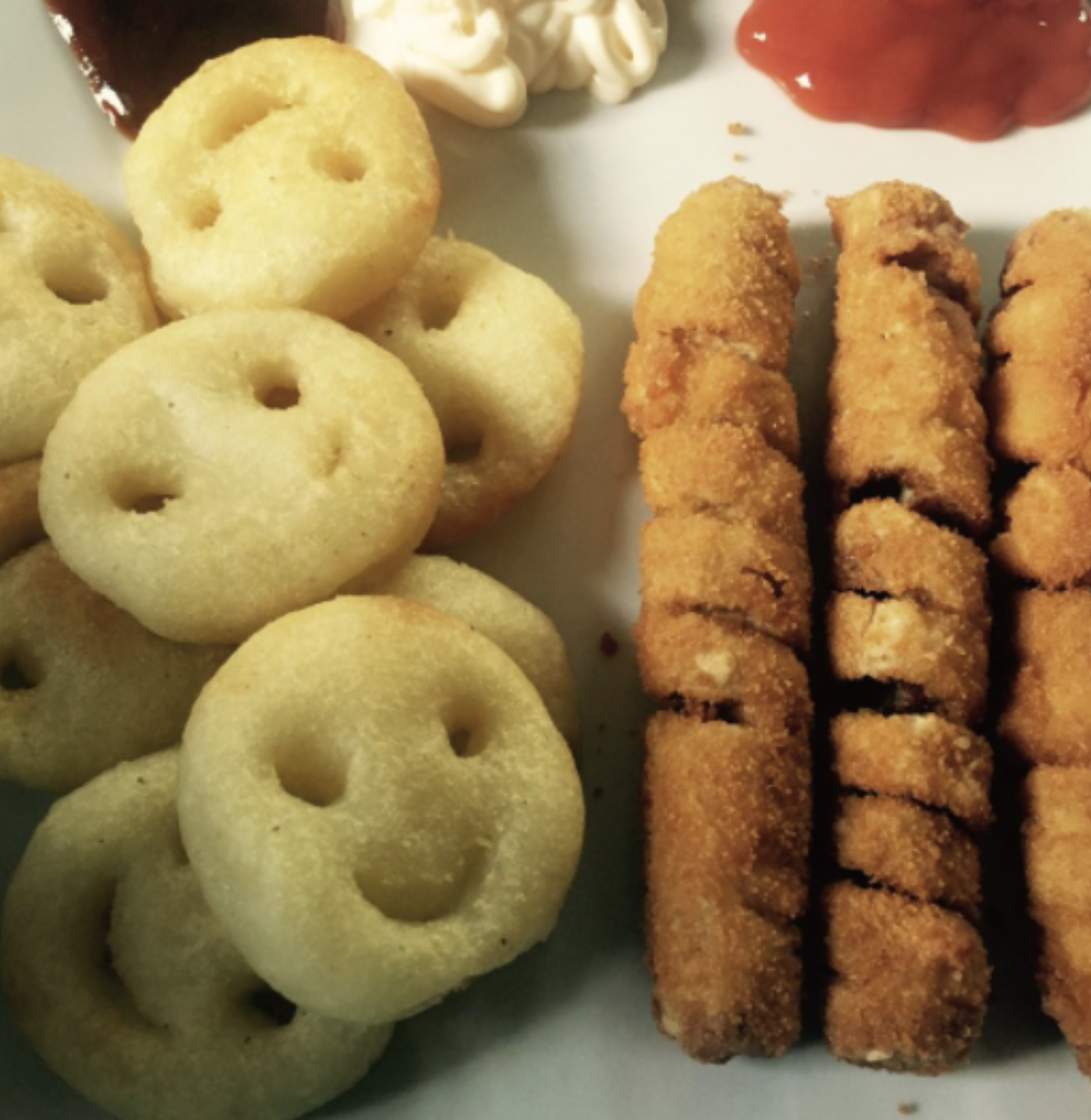 5. Spaghetti Hoops On Toast
Yes, beans on toast are fab but these take it to a whole new level. Pasta on toast. It's just more special.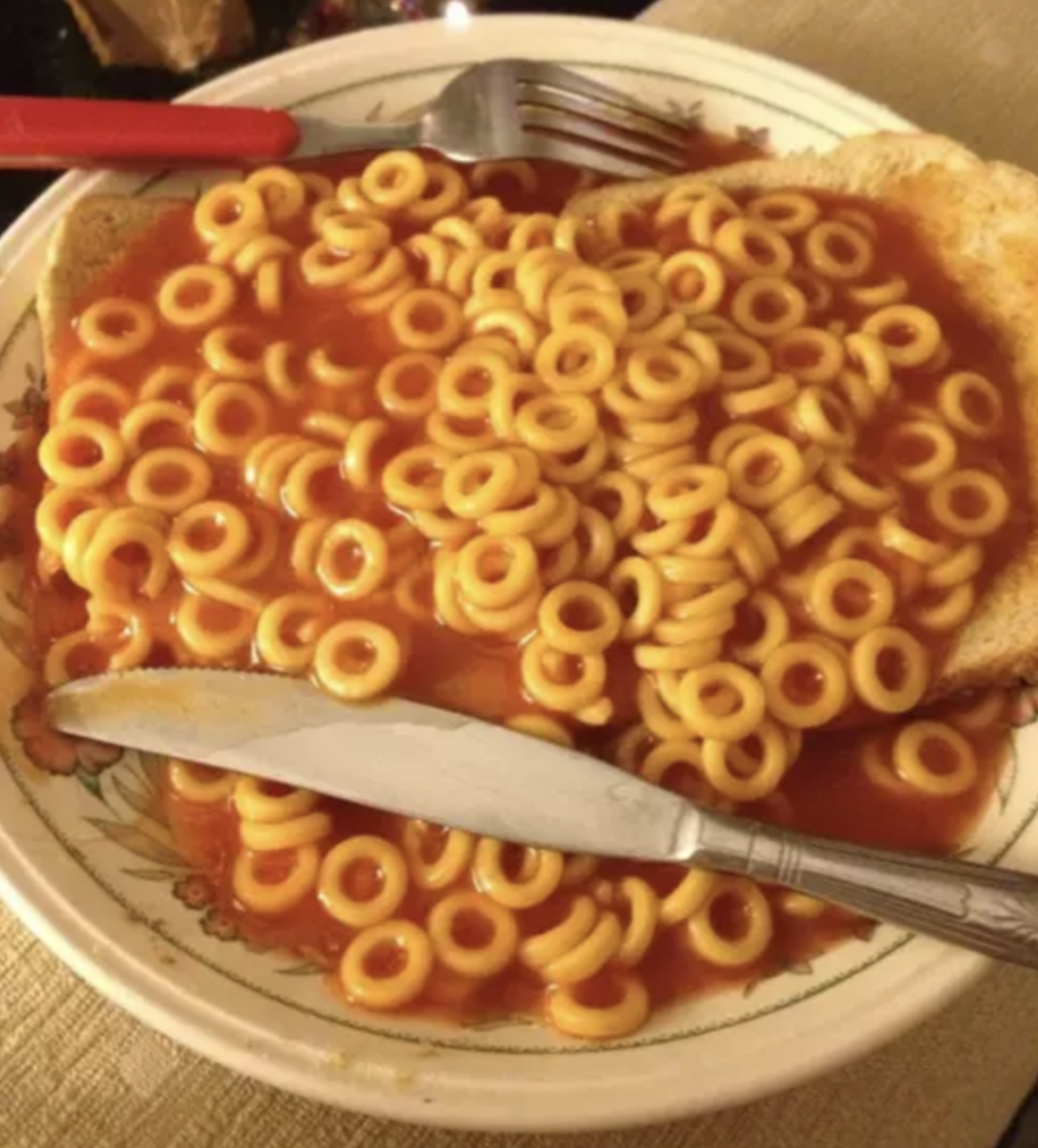 6. Crisp Butty
Slather some butter on bread, sprinkle on the crisps and then do the crunch down. Ah perfection.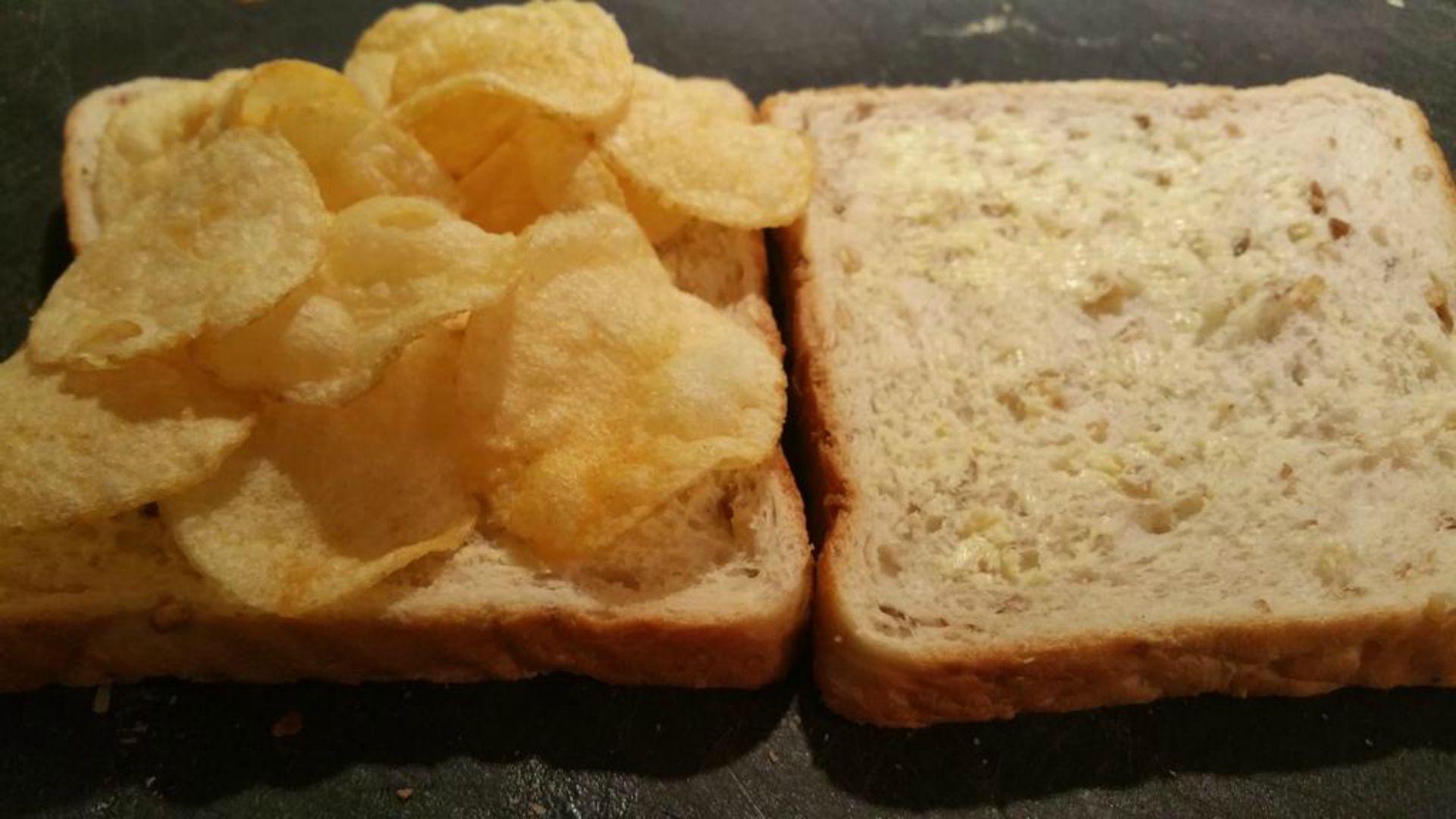 7. Chippy Chips
Friday night rolls around and your parents couldn't be bothered to cook and so the announcement was made that we were having *drumroll please* CHIPPY TEA! *Crowd cheering noises*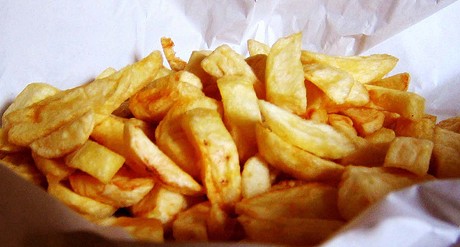 8. Iced Buns
I mean, yeah it's bread with icing on which wouldn't exactly be considered a showstopper on the Great British Bake Off but somehow it is still the tastiest thing ever. Especially those fancy ones with the jam in the middle.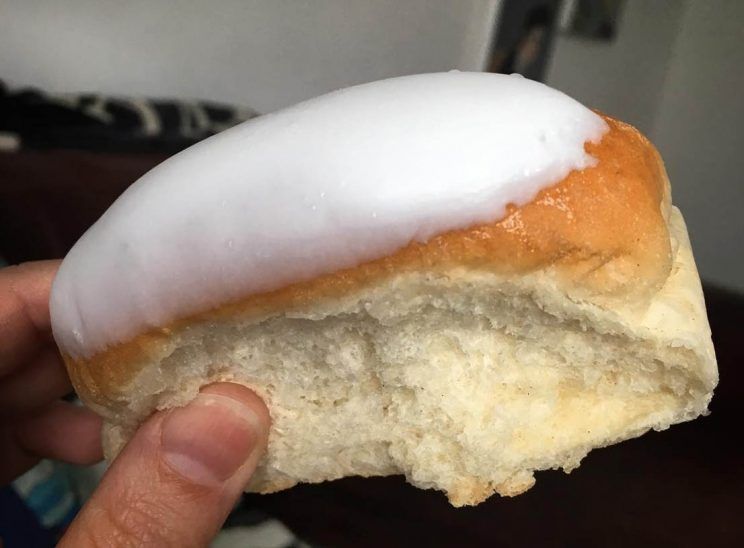 9. Chips, Gravy And Mushy Peas
Oh. Wow. We always consider the option of chips and curry sauce. But mushy peas and gravy is just the cheekiest chippy option.